ISIS's Work on the 2010 NPT Review Conference - RevCon page
Conferences, Videos & Testimony
ISIS's Work on the 2010 NPT Review Conference - RevCon page
May 28, 2010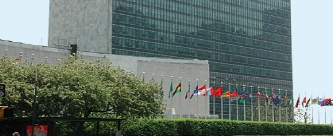 Welcome to the ISIS webpage providing news and commentary on NPT Review Conference (RevCon) related events, issue areas, and country positions. The 2010 NPT Review Conference, held every five years to review implementation of the Treaty, will take place in New York from May 3-28.
ISIS Analysis:
Recent News:
Remarks by officials:
Power Point slides from presentation entitled "U.S. Commitment to Disarmament," U.S. delegation briefing by Thomas D'Agostino, Administrator, National Nuclear Security Administration, NPT Review Conference, New York City, May 5, 2010.

"Previewing the NPT Review Conference," Remarks by Ellen Tauscher, Under Secretary for Arms Control and International Security, Department of State, at the Center for American Progress, Washington, D.C., April 29, 2010.

Remarks by Rose Gottemoeller, Assistant Secretary, Bureau of Verification, Compliance, and Implementation, Department of State, at the Arms Control Association's Annual Meeting Washington, D.C., April 26, 2010.

Statement to the Committee on Foreign Affairs of the U.S. House of Representatives by Ambassador Susan F. Burk, Special Representative to the President for Nuclear Nonproliferation, April 21, 2010.

Remarks by U.S. Ambassador Susan Burk during Carnegie Endowment for International Peace/Arms Control Association event, "Toward a Successful NPT Review Conference," March 31, 2010.

Statement by Mr. Kang Yong, Head of the Chinese Delegation, at the General Debate of the United Nations Disarmament Commission, March 29, 2010.

"World Needs Russian Federation's Sustained, Creative Engagement across United Nations Agenda, Secretary-General Says in Address to Moscow Institute," Media-Newswire.com, March 18, 2010.

"Stronger Political Will Required to Achieve Complete Global Non-proliferation: Kazakh FM," Asian News International, March 14, 2010.

Statement by President Obama on the 40th Anniversary of the Nuclear Nonproliferation Treaty, March 5, 2010.

Secretary-General [Ban Ki-Moon] Pledges to Continue His Disarmament Efforts, in Statement on Fortieth Anniversary of Nuclear Non-Proliferation Treaty, March 5, 2010.

"Taking Stock of the NPT: An Interview With U.S. Special Representative Susan Burk," Arms Control Today, March 2010.

Joint Statement by Minister of Foreign Affairs of Japan and Minister for Foreign Affairs of Australia, "Towards a World without Nuclear Weapons," February 21, 2010

Speech by U.S. President Barack Obama at the UN Summit on Nuclear Non-Proliferation and Nuclear Disarmament, and Summaries of Remarks by Heads of State, September 24, 2009.
Past Review Conference documents:
Working Paper presented by the group of Non-Aligned States Parties to the 2010 Review Conference of the Treaty on the Non-Proliferation of Nuclear Weapons

Elements for a Plan of Action for the Elimination of Nuclear Weapons by Group of Non-Aligned States Parties to the NPT

Final Document of the 2000 NPT Review Conference

The "13 Steps" or Promises of the 2000 NPT Review Conference
Important diplomatic documents:
NPT RevCon resources: